I3 Presents Lucy Bloom - Love, Loss & Letting Loose – on Stage with Amy Kersey
02aug6:00 pm8:00 pmI3 Presents Lucy Bloom - Love, Loss & Letting Loose – on Stage with Amy KerseyINSTITUTE FOR INTERESTING IDEAS WINTER SERIES
Event Details

Lucy Bloom, Author of "Get the Girls Out" on stage discussing Love, Loss & Letting Loose – with Amy Kersey
Join us for the fifth event in the Institute of Interesting Ideas Winter Series, Kiama. Lucy is a change maker, exceptional communicator and business fixer. She'll be joining Amy Kersey on stage discussing Love, Loss & Letting Loose, followed by a meet & greet and book signing for Lucy's book "Get The Girls Out".
ABOUT LUCY & "GET THE GIRLS OUT"
Stirring, straight-talking, incredibly inspiring, funny and full-on – Lucy Bloom is one of a kind, and so is her memoir.
Lucy's openhearted interest in the world has taken her from jillarooing on a cattle farm to maternity hospitals in Ethiopia, from marshalling a cross-country carnival in northern Uganda to CEO briefings in the back of a tuk-tuk in Cambodia. Hers has been a life of fighting for the underdog only to find out that, sometimes, the underdog is actually her. Taking all dramatic life-turns, side-steps and face-plants in her stride, Lucy has rebuilt her life every time, with love and adventure at its heart, plus a side order of mischief.
Rollicking, rude, brimful with joy, and written with a take-no-prisoners, bare-all honesty, this book is a call to arms – a book to make you laugh out loud, nod your head in recognition, re-charge your life and let loose.
'My deepest wish is that reading this book makes you want to do cool stuff, make plans, launch that business, pack your bags, shave your head, ride that horse, date that hottie, apply for that job, chuck that party – and, most of all, get your girls out, whatever that means for you.'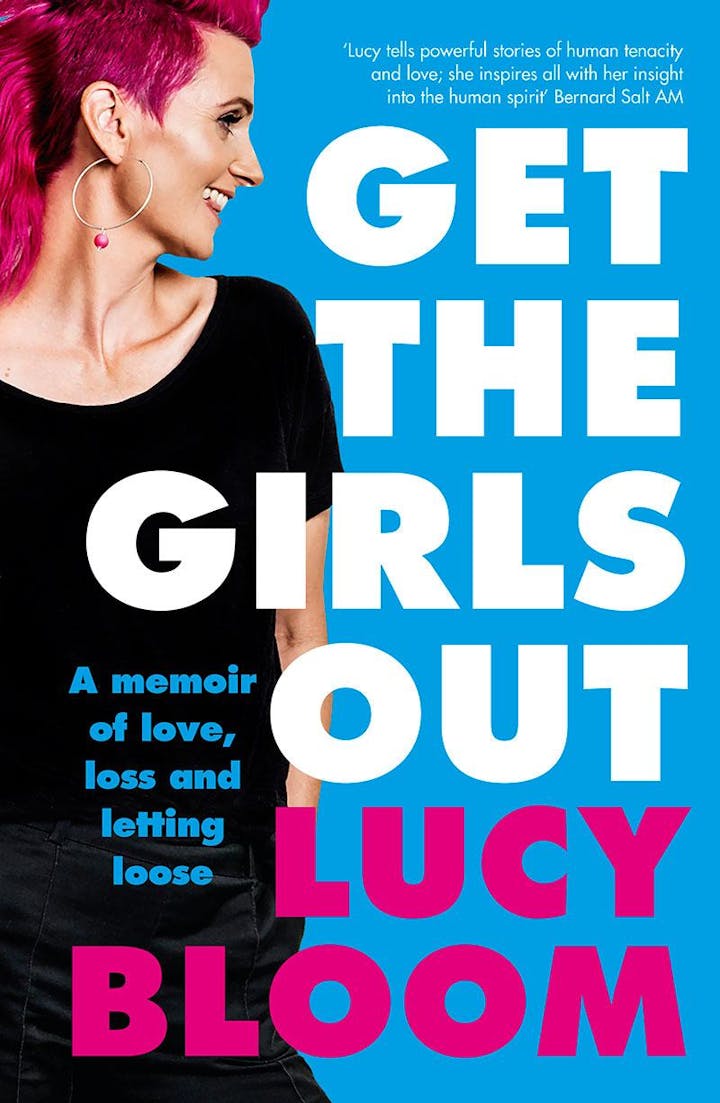 ABOUT INSTITUTE OF INTERESTING IDEAS
The Institute of Interesting Ideas is founded on the principle that life is for learning, and that we are all simultaneously teachers and students.
I3 is committed to sparking provocative and stimulating conversations by presenting the most interesting speakers Australia has to offer. From entertainers & journalists, scientists & master chefs, authors & musicians and beyond…I3 will challenge, provoke, inspire and dare our audience to see the world differently.
The line-up of speakers come from all walks of life and take to our stage to share their stories, wisdom and ideas with honesty & humour.
The Institute of Interesting Ideas (I3) has partnered with the Pavilion, Kiama, who's oceanfront venue offers the perfect setting for a special evening of dialogue, exchange and inspiration.
Time

(Friday) 6:00 pm - 8:00 pm
Location

Norfolk Room

2 Bong Bong St, Kiama NSW 2533